From the Desk of Jonathan Bloom
At AAF Wealth Management, we spend most of our energy focused on financials to help ensure progress towards your goals. What we often miss these days is insight into the behind-the-scenes activity that makes us who we are – and makes us a great partner for you.
Before the pandemic, we enjoyed more time in person talking about your plan, learning from each other, and connecting on the things that matter most.
I have always appreciated your openness and transparency. If interested, keep reading as I pull back the curtain a bit with some details about what's going on in my life. My three girls, and occasionally a hobby, are key to the life I have—and the life I envision.
We hope you enjoy seeing this different side of me. I welcome your stories as well and look forward to the next time we meet!
On the desk
I care deeply about our clients' well-being and financial success. That makes times like these particularly challenging, with so much turmoil in the markets and speculation about a recession. I appreciate that clients are generally patient and understand that this is a moment in time.
In fact, the past few years created significant returns, providing somewhat of a cushion. It can certainly feel daunting, like we're taking steps backward. However, our long-term planning considers that markets experience setbacks in a regular cycle. The downward slide happens more than people realize, and just when you feel like giving up, it comes roaring back again.
There are several unusual elements pairing up in this cycle, which makes the economic conditions feel less stable. High inflation has led the US Federal Reserve to continue to raise interest rates which has put downward pressure on the equity and bond markets. That's a unique situation, however I'm optimistic that the equity markets will rebound and when that happens, interest rates will be high enough that bonds will be creating meaningful income.
As a group, our investment committee is working to help ensure your portfolio has the right combination of equities and bonds and other asset classes to help reach your goals.
Off the desk
With a seven- and three-year-old at home, the days move fast. I spend more hours than I can count playing Uber-driver to the kids for Girl Scouts, gymnastics, daycare, and all their other activities.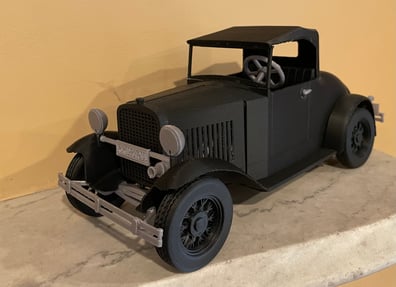 But I do find time to exercise that other half of my brain. I dug into 3D printing last year and that became a fun way to bring new ideas to life. I printed and assembled a model car for my father-in-law; that was amazing for me, and he really appreciated it. It took days to print and a few weeks to put together, and I look forward to deciding on a new project.
I also cook whenever I can. Coming out of the summer we had an outstanding clambake, with a full menu of mussels, shrimp, sausage, corn, and potatoes.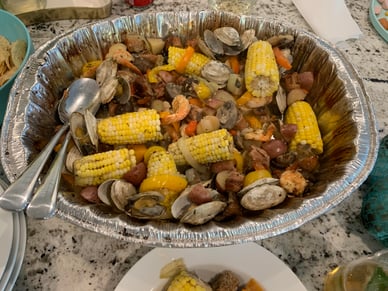 In the end, I always come back to being grateful for my three ladies at home. I hope you're able to find some time to be grateful for the important things in your life as well.
Enjoy the Fall season and remember that I'm always here when you have questions. I look forward to talking with you again soon.