AAFCPAs' Duplin & LeMaire Both to Serve on Board at Girls on the Run, Worcester County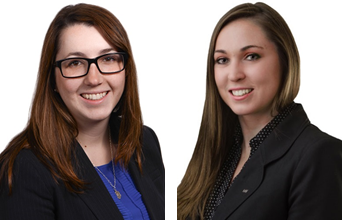 AAFCPAs is excited to announce that Lauren Duplin, CPA and Tracy LeMaire, CPA, MBA have been appointed and agree to serve on the Board of Directors and Finance Committee at Girls on the Run, Worcester County, an organization that inspires girls to be joyful, healthy, and confident. Lauren and Tracy will also serve as co-treasurer of the organization and will exercise due diligence to ensure the organization remains well-managed, financially stable, and sustainable.
Lauren is a leader in AAFCPAs' Nonprofit Audit/Assurance practice, a career coach through AAF's Professional Accounting Development program, and an in-house trainer on diverse audit and compliance topics. Lauren is also an active member of AAFCPAs' Women's Opportunity Network, committed to mentoring fellow women colleagues to thrive. She is a past winner of the firm's peer-nominated Excellence in Client Service award, which recognizes exceptional effort from those who exemplify the firm's core values. Lauren lives in Worcester with her husband Ed. Read Lauren's full profile. >>
Tracy is a leader in the firm's Commercial Audit/Assurance practice, Compilation and Review practice, and Revenue Recognition Task Force. She is member of the Executive Committee of AAFCPAs' Women's Opportunity Network, leading initiatives to keep women joyful in their work at AAF, and to grow as professionals, leaders and mentors. Tracy was recently honored as a recipient of the Massachusetts Society of CPAs' (MSCPA) 10th Annual Women to Watch Awards, Emerging Leaders category. She lives in Worcester County with her husband Mat and their confident, joyful daughter. In her spare time, she's a runner, golfer, and respected mentor. Read Tracy's full profile. >>
Tracy and Lauren will contribute their financial expertise as a way of living one of AAFCPAs' core values: Community Service. Our team members deeply care about the communities where we live and work.
About Girls on the Run
Girls on the Run is a 501(c)3 nonprofit organization dedicated to creating a world where every girl knows and activates her limitless potential and is free to boldly pursue her dreams. Learn more about Girls on the Run. >>