From the Desk of Andy Hammond
I've been honored by the opportunity to set clients' minds at ease on a couple of points this year. It has been a turbulent economic time out there, and we get a lot of questions about the impact on our lives.
First and foremost: if you have questions, you're not alone. Clients from all walks of life have called to talk about what the volatility means to them. That's what we're here for!
Throughout history, one domino knocks into the next. And it can seem as though a full market recovery is nowhere in sight. This year we've had our share of events holding back the economy. But we have also seen that, in time, the economic engine regains momentum.
Amidst all of this and outside of our regular client meetings, the team and I continue behind the scenes here in the office performing "shadow work." Now is a great time to review your tax returns for planning opportunities. We work in coordination with our tax partners and tax consulting attorneys to assess elements like cash flow, tax deferred health savings accounts (HSAs), IRA distributions, and many others. We find tremendous value in that exercise, and it helps us set up planning and tax strategies for the coming years.
Off the Desk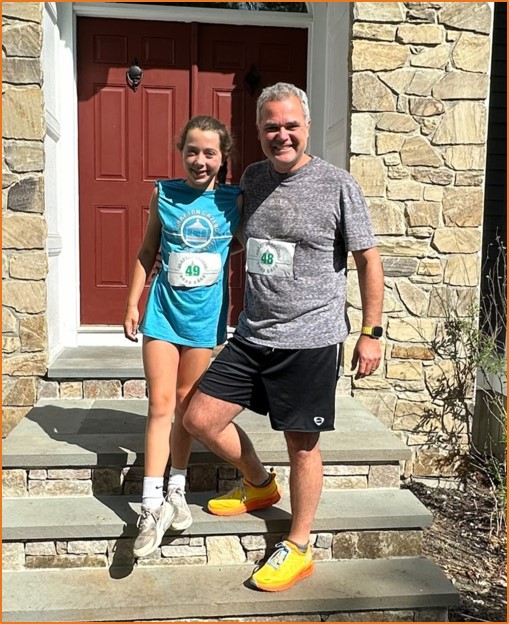 On the personal side, getting through spring and into summer is always a sprint. I spend a lot of time chauffeuring my kiddos to sports, and I'm still doing my own sprints—slow sprints, at least. I ran a 5k in May and was traumatized to come in slower than my last race. It's true that I was under the weather (I'm not ashamed to use an excuse!), but I'm still committed to work on that time.
Music continues to be an outlet for me and my family. We were lucky enough to see Taylor Swift, Zach Bryan, and others this year. And that beat just keeps going on. We love taking in live music, and it's a reminder that finding the things we enjoy together helps us stay grateful and connected even when life gets busy.
I'm always happy to share stories—and music. So please reach out anytime.