AAFCPAs Cultivates Lush Giving Tree Again for #GivingTuesday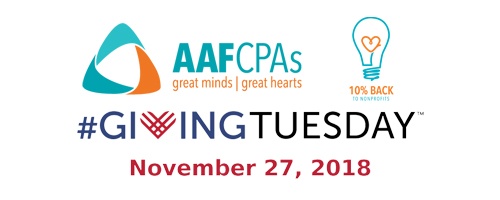 We are happy to announce that AAFCPAs will again participate in #GivingTuesday, November 27th, 2018, a global day dedicated to giving!
Celebrated on the Tuesday following Thanksgiving, #GivingTuesday provides a shift in focus from the widely promoted shopping events of Black Friday and Cyber Monday to the charitable giving season that comes with the holidays, AND the year-end deadline for charitable tax deductions.
AAFCPAs is committed to maintaining our culture of purposeful work. We attract go-getters who desire to contribute to a winning organization that generously gives back to the community and make a positive impact through their work. Our 200+ employees are excited by this annual opportunity to participate in the #GivingTuesday movement!  AAFCPAs celebrates the many nonprofits that enrich our lives by committing to donate 10% of our net income annually back to nonprofits. Read more. >>
How is the AAFCPAs family taking part in the joys of giving? 
Visual inspiration and fun! AAFCPAs has constructed a Giving Tree wall display in our Westborough office. Our Giving Tree features individual leaves representing employee/firm donations to charitable organizations. We will share photos of the Giving Tree as it sprouts its leaves as people donate!
Extra incentives to give! AAFCPAs and our company-sponsored Charitable Foundation will match employee gifts 1:1 (100%) to any charitable nonprofit 501(c)(3). Our employee match is typically 50%, so from now until #GivingTuesday this enhanced match encourages employees to be as generous as possible!
Variety! We have also organized donation drives collecting supplies for area communities in need!
From now through November 27th, follow our #GivingTuesday #10PercentBack story, mission, and core values on LinkedIn, Twitter and Facebook to celebrate the joys of giving with us!
#GivingTuesday is about ordinary people coming together to do extraordinary things.  Please join AAFCPAs, and millions of people from across the globe in taking part in the joys of giving!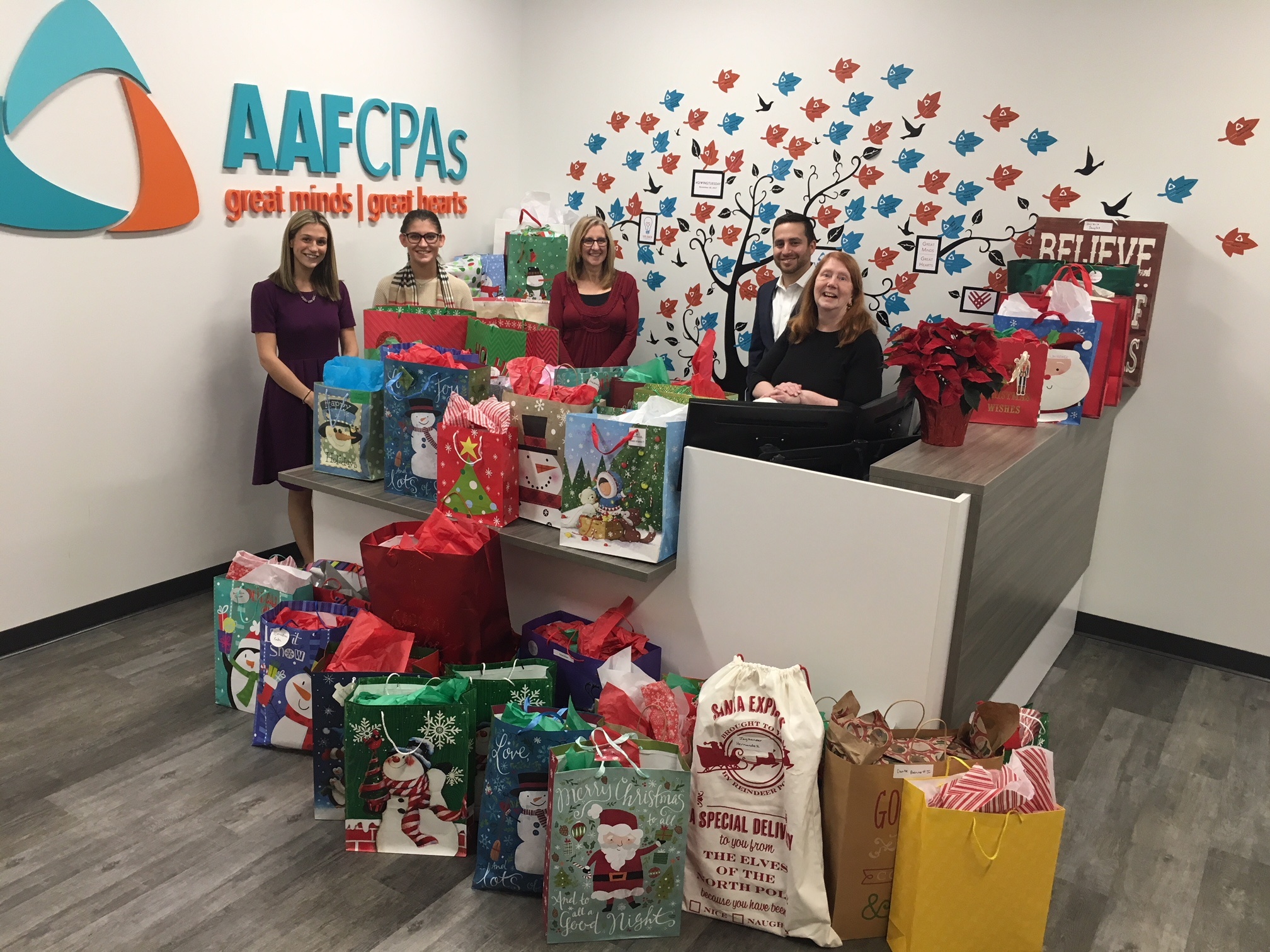 Related Insights: